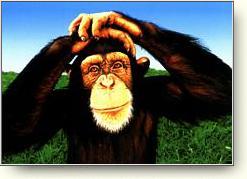 ---
Notices
Sun 08 Feb 2009 -- Consciousness Online Conference

You may be interested in

Consciousness Online: The First Cyber Consciousness Conference
February 20-27, 2009
It's a conference being held online. You might like to have a read of some of the papers being offered here. They'll be too hard in some parts but you should be able to follow most of them. You will also be able to eavesdrop on the comments and responses to these papers.
Fri 06 Feb 2009 -- Assignment One

By popular demand, the questions for Assignment One are now available.
If you really want to write about something else you can ask me for a special question.
Wed 04 Feb 2009 -- Presentation Topics

You'll find your presentation topics on the Presentations page via the Assessments page.
Let me know if you have strong objections to your assigned topic.
I am happy to suggest readings or approaches if you find yourself stumped.
Thu, Jan 15, 2009 -- Academic Concerns

If students have any concerns or queries about their course regarding:
Teaching Methods
Course Structure
Class Resources
Any other problem relating to academic studies
and would like assistance separate from that of their teacher they should contact the Humanities Students Association at:
HSAAcademicAffairsofficer@bond.edu.au
Wed, Jan 21, 2009 -- On not being able to read the Descartes-Elisabeth Correspondence

The French language version doesn't seem to load, but the English one works OK. In my browser (IE) a popup bar appears asking if you want to run some addon. Just click the bar to accept it and it will allow you to read the .rtf file in question. Let me know if you still can't get it to work.
---
.